Château Sucker & Other Readings
Jake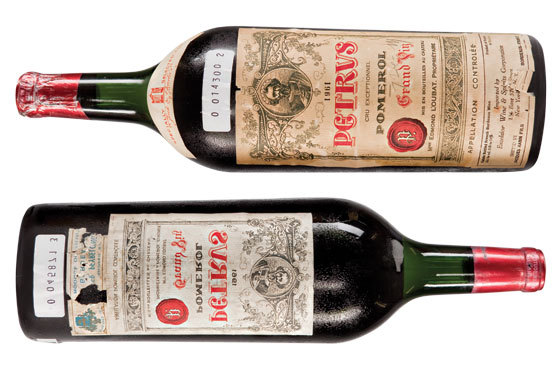 Image from NYMagazine.
If you have a good stretch of time to kill, I'd recommend reading an article in New York Magazine called Château Sucker: an in-depth account of how charges of wine fraud were brought against Rudy Kurniawan. A completely fascinating story and so very likely. In fact, wine fraud on this scale is surely happening much more than we hear about, yet by quieter and less ostentatious crooks as Kurniawan (allegedly). How many people can unequivocally tell you what a sixty-five-year-old bottle of Petrus is supposed to taste like? If wool can be pulled over the eyes of professionals who taste wine for a living, what hope does the average Joe have? How many millionaires are going to go to the police, because that bottle of 1985 Domaine de la Romanee Conti 'Romanee-Conti' doesn't quite taste as spectacular as they thought it would? Maybe it was slightly corked, maybe their palate was off, or maybe it was a root day.

Photo from the Eater and Chuck Ortiz.
I also loved this candid interview of the guys behind Joe Beef, Frédéric Morin and David McMillan, by Talia Baiocchi: Why Chefs Should Pay More Attention To Wine. An excerpt:
"I like to drink a lot of wine, and wines that have a ton of oak and alcohol, it just doesn't work. What, am I gonna go to dinner and have one bottle of wine and go home? For real. I am coming for dinner and that means we're going to kill fucking eight bottles of wine, no? I can't do that if you're pouring wine that's 15 percent. I am gonna be home in an hour and a half."
I can't wait until I finally make it to Joe Beef.
You can follow any responses to this entry through the
RSS 2.0
feed. You can
leave a response
, or
trackback
from your own site.